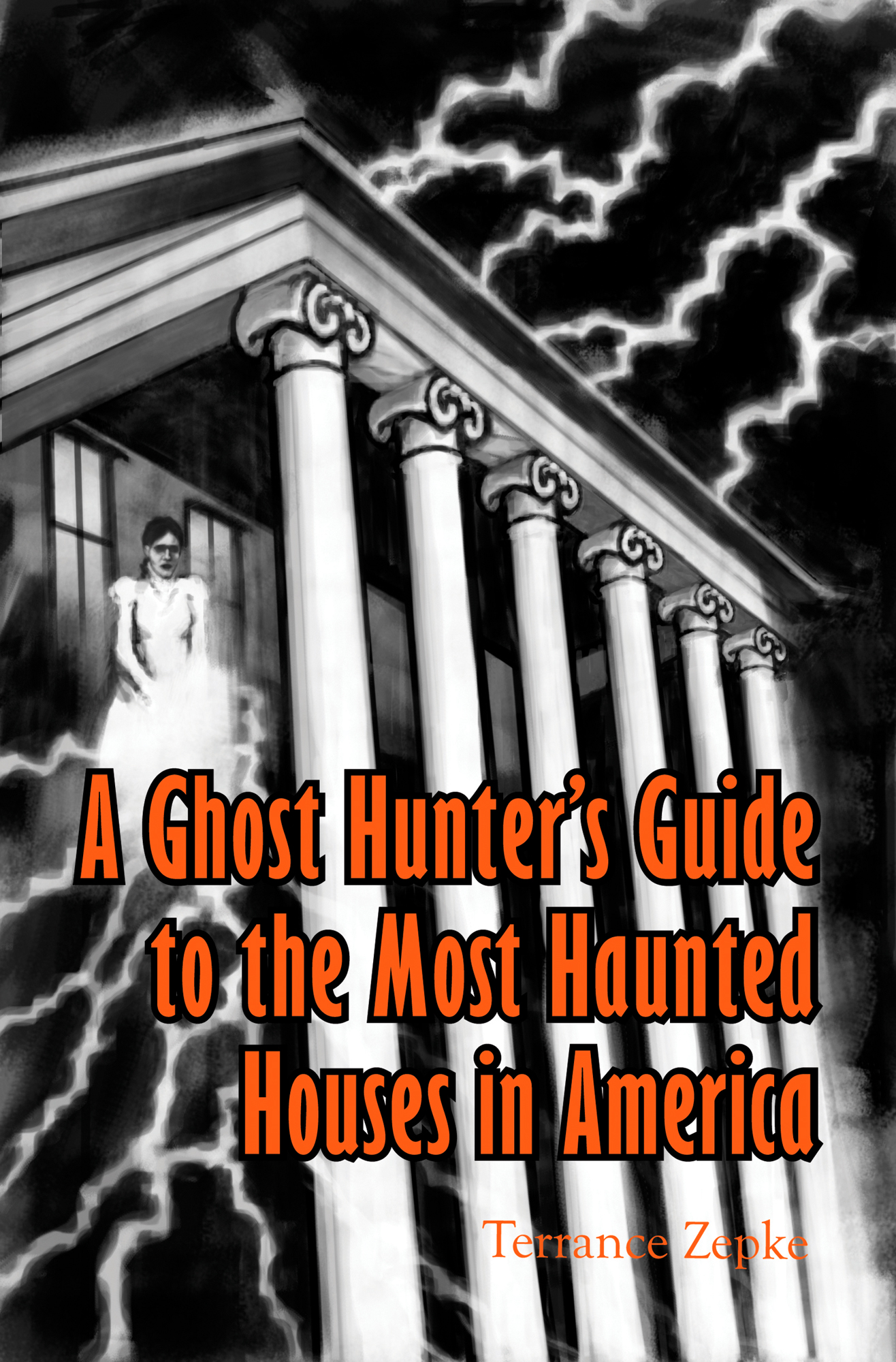 By
Terrance Zepke
Rating: Not yet rated.
Published: March 29, 2013
Words: 23,369 (approximate)
Language: English
ISBN:
9780985539894
Free Preview:
Learn what is unique and especially creepy about these old haunted homesteads, such as Winchester Mystery House, LaLaurie House, and Villisca Axe Murder House. Each chapter includes a detailed and fascinating history and documented paranormal activities. The book contains dozens of photographs, lots of fun facts, and visitor information. This includes addresses, tips, accessibility, and websites.
"One of the things I really like about Terrance's book is that it is such an easy read. The tidbits of history keep you turning the pages, and you also learn about the paranormal investigators, who have used a variety of paranormal investigation tools…A Ghost Hunter's Guide To The Most Haunted Places in America is one of those books that keeps your imagination wondering what really happened."
-Josh Schubert, USA Travel Magazine

"…A Ghost Hunter's Guide To The Most Haunted Places in America" [series] explores the story behind these ghost story settings all throughout the country, from theatres, old factories, asylums, homes, prisons, and much more. Highly recommended.
-James A. Cox, Midwest Book Review

"…while the words "adventure travel" may conjure up images of the remote or the foreign, a new book suggests that some wild rides are much closer to home. Zepke documents the supernatural in A Ghost Hunter's Guide to the Most Haunted Houses in America. As she points out, "Who else but an adventurous and brave soul would dare to spend time in a haunted dwelling—and pay good money to do so?"
–Sarah Robbins, Publishers Weekly

"...Even if you don't get a chance to visit each of these locations, the stories and the black-and-white photos are fascinating.
-Marcella Gauthier, Escapees Magazine

"You don't have to believe in ghosts to realize that certain places in our national history are haunted with legends and spirits of long ago. Terrance Zepke grew up in South Carolina knowing the tales of colonial pirates, Civil War legends, the impact of lowcountry voodoo, and the famous residents of weathered cemeteries…places you probably best not visit at night, She's written books such as Coastal South Carolina: Welcome to the Lowcountry, Best Ghost Tales of South Carolina, Pirates of the Carolinas, and her latest book [series]…Terrance is one of the most schooled experts on paranormal in the United States." –Rick Steves, Travel with Rick Steves

"…From Georgia to California, Terrance writes about places that are home to a ghost or two -- and tells the horrible tales that led to these creatures remaining close to where they died...Yawsa." -Teresa Flatley, BoomThis! Magazine

"…Zepke herself has always loved a good ghost story and heard many as she was growing up in the Carolinas. Now she has many books recording not only the stories she loves but also the history and photos of the places named. These places have all been investigated and proven haunted by the most sophisticated modern scientific equipment..Each place Zepke writes about has all the tour contact information also and many black and white photos. A fun way to plan a trip, if you aren't afraid!"
-Bonny Neely (Top 1,000 Amazon Reviewer)