At one minute past midnight Pacific time on July 1, the Special Smashwords Summer/Winter Sale Promotion Catalog went live on the Smashwords home page. Readers can browse the catalog now and search by coupon code levels and categories. At the stroke of midnight Pacific time on July 31, the catalog will disappear...
The coupon codes only work at Smashwords, not at retailers served by Smashwords,
during our site-wide promotion!

So
...
Use the code
SSW50
at checkout for
50% off: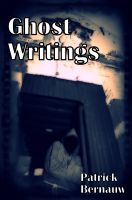 By
Patrick Bernauw
Words: 16,181 (approximate)
Language: English
ISBN:
9781458128072
Here are some of the finest true ghost stories taken from my own collection... From well known "urban legends" such as the Amityville Horror (or Hoax?) to the historical stuff (ah, the Ghost of Anna Boleyn), from the Angels of Mons to the Pilot's Ghost of Montrose... Are not we all living in a haunted submarine? The audio book links to some free soundscapes that go very well with the stories.
Price: $2.99 USD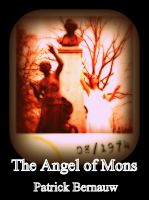 By
Patrick Bernauw
Language: English
ISBN:
9781301552559
A city game or walk in Mons, Belgium - with some of the greatest mysteries of the First World War. From the Angels to the Hell Hound of Mons: a World War One Experiment with Black Propaganda - or what we would call now: "PSYOPS!" The game can be played at home, with this ebook, or in the city of Mons... But above all, this "The Angel of Mons" is also a tall tale, an urban legend, a true story!
Price: $2.99 USD